Company Profile
Timberport International Limited was established in 2006 in Hong Kong, based on trade sales and develops a variety of business. Timberport starts up its factory, Timberport Auto Accessories Factory was also established in 2009. We pass the certificate ISO9001 of 2008 quality management system. We recruit talents specialize in R&D and produce automotive security products under the trademark "TRACKPRO".

Our core products are: tire pressure monitoring systems, power window kits, central door locking systems all have passed international qualification standard such as CE, E-mark of EU, and also obtained ROHS certificates, appearance patent certificates, etc.

Timberport leads the automobile after-market industry in the world with products well sold in the U.S., Latin America, Japan, Europe, Russia, etc. and has become a well-known brand and a new benchmark.

Over the years, Timberport adheres to the philosophy of quality first and credit supremacy, pursue the spirit of craftsmanship, and developed a series of high-quality auto accessories, such as TPMS tire pressure monitoring systems, power window kits, central door locking systems, BSM blind spot monitoring system.

TPMS uses genuine imported Infineon chip sensor and detects tire status automatically by recording tire speed or electronic sensor. It prompts the driver with buzzer or voice when there it notices anything unusual. This it to ensure that the pressure and temperature of the tires are maintained within the standard range reduce the probability of tire blowout and tire damage, reducing fuel consumption and damage to vehicle components.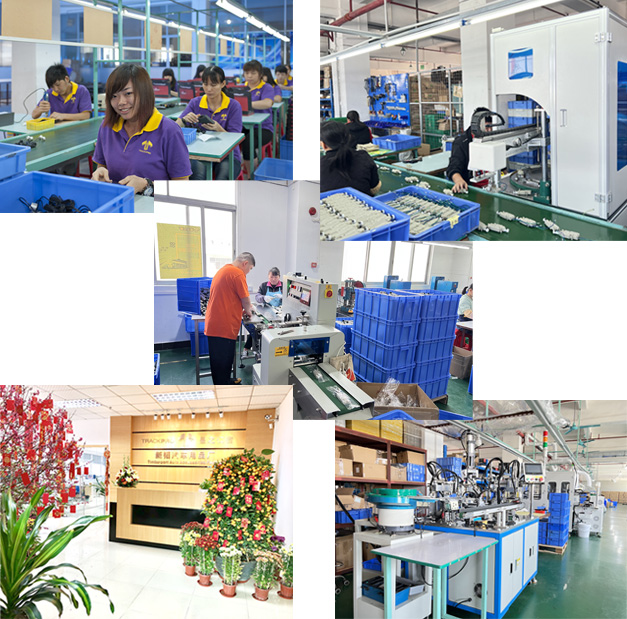 Moreover, we also produce parking sensor system that can be connected to original DVD screen of the car, high-performance power window kit, central door locking system for various auto models.

Through years of concentration and continuous enhancement in service, non-stop innovation in technology, process and business ideas, we strictly control the quality of raw materials and environment of production workshop in order to produce products with super quality and competitive price. Guarantee the safety and interests of millions of customers.

The benevolent has the world in heart, just like the brand concept of TRACKPRO. People oriented, it escorts customers to travel happily and get home safely like putting on gold armor.

Timberport has been recruiting talents and bring together a group of young and powerful elite. For work, they can endure hardships. For customers, they are enthusiastic, faithful, fair and dedicated and practice the solemn promise of "Your satisfaction is our service tenet".

Someday, with my sail piercing the clouds; I will mount the wind, break the waves, and traverse the vast, rolling sea. Facing the treacherous auto market, Timberport will continue to advance towards higher and farther goals, continue to carry forward the spirit of "advancing with the times and pursuing excellence". Cleave through the waves, with great courage.

Looking forward to cooperate sincerely with local and overseas customers for a win-win situation and create a better future.


Address

:

UNIT 504, 5/F Block C, Man Foong Industrial Building, 7 Cheung Lee Street, Chai Wan, HONG KONG.

UNIT 504, 5/F Block C, Man Foong Industrial Building, 7 Cheung Lee Street, Chai Wan, HONG KONG.

Tel

:

(852) 2866 0488

Fax

:

(852) 2866 0420

Email

:

info@timberport.com

Facebook

:

https://fb.me/trackprohk