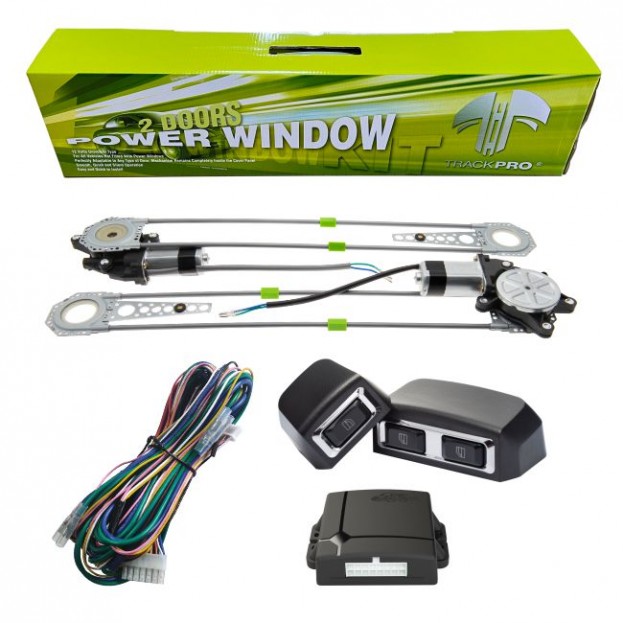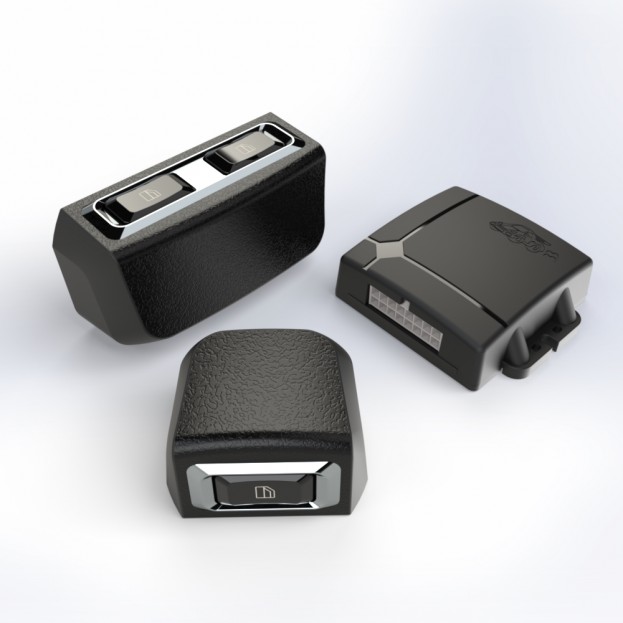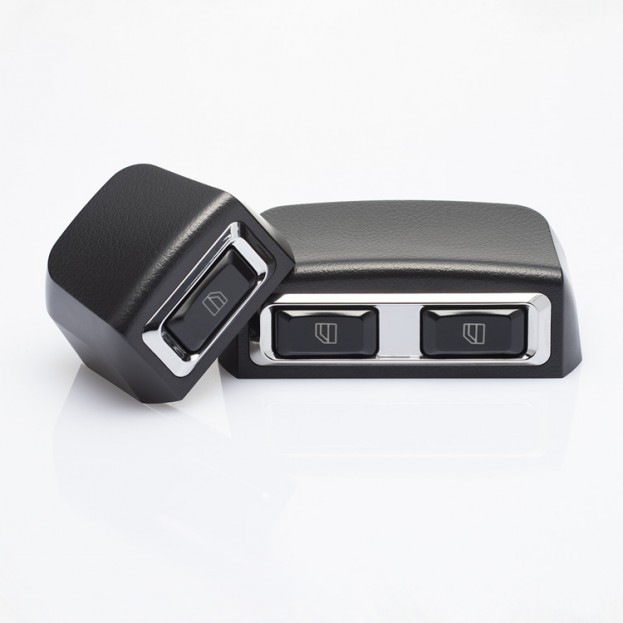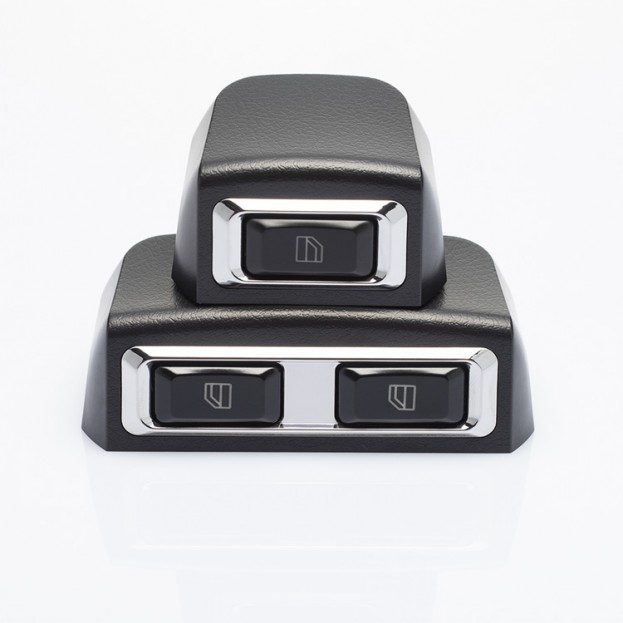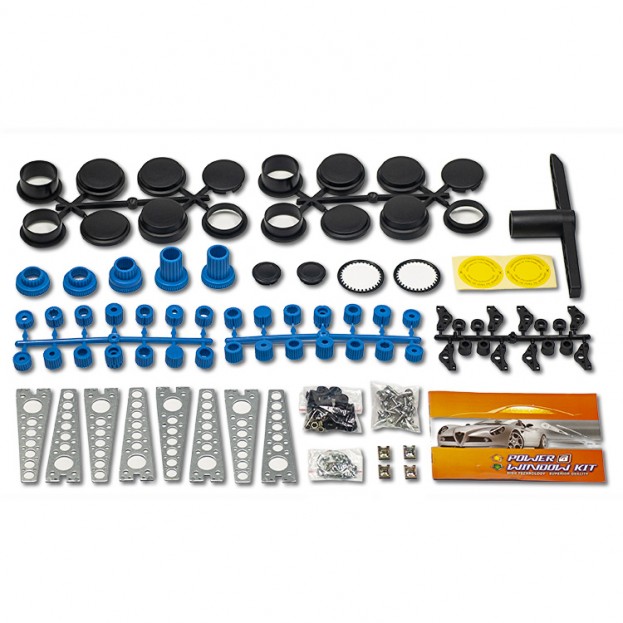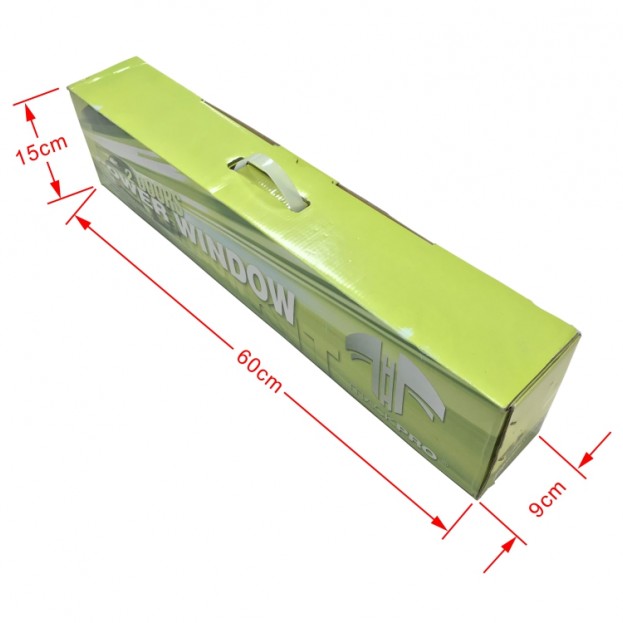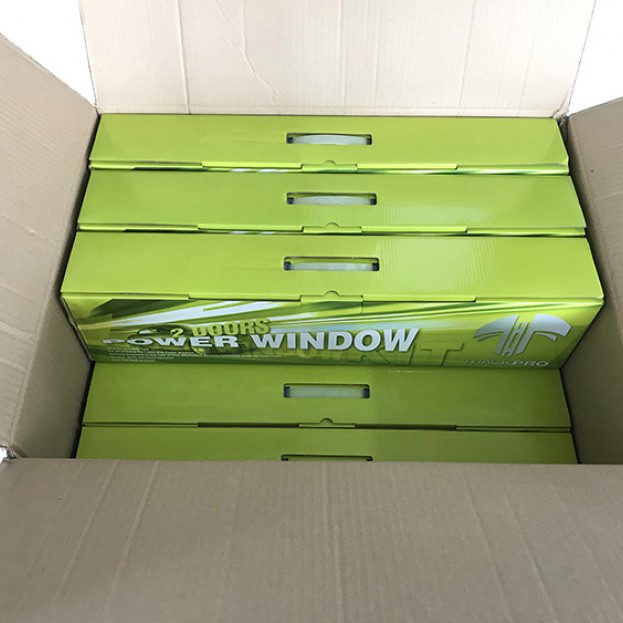 TP-316E 2-Door Electronic Power Window Kit
Key Specifications/ Special Features:
Converts any crank-style window to power window.
Switch design China patented.
Upgrade switch to electronic type, better press feeling.
Im compare with existing traditional mechanical type switch, more stable quality, less maintenance.
Universal features, fits any car and van.
With thermal overload protection.
With an emergency handle to roll up the windows in case of a loss of electrical power.
Steel power metallurgical main gear.
Motor with Japanese technology.
Motor encapsulated in metal housisng to ensure quite operation.
The Kit includes transmission motor, switch kit, installation accessories, wire harenss.
Operating voltage: 12V DC ±2V
Maximum power drawn: 15A
Optional: Integrated with Power Window Control Module One-touch lift and Auto Roll-up Function
3 in 1 Integrated power window kit with power window control module one-touch lift and auto roll-up system.
One-touch rise and fall function to free the hands and increase safety.
Power motors close the open windows automatically when the car doors are locked or armed.
New way to help you protect what's important.
Save system cost, installation cost, time.
Electronic or key controlled.
Compatible with any car alarm or central locking system.
System of control: negative/positive trigger.
Address

:

UNIT 504, 5/F Block C, Man Foong Industrial Building, 7 Cheung Lee Street, Chai Wan, HONG KONG.

UNIT 504, 5/F Block C, Man Foong Industrial Building, 7 Cheung Lee Street, Chai Wan, HONG KONG.

Tel

:

(852) 2866 0488

Fax

:

(852) 2866 0420

Email

:

info@timberport.com

Facebook

:

https://fb.me/trackprohk